On the wall hang large portraits of the restaurant owners, painted by Trondheim artist Håvard Løvnes. If you look closely, you might catch sight of some troll-esque details on the canvas.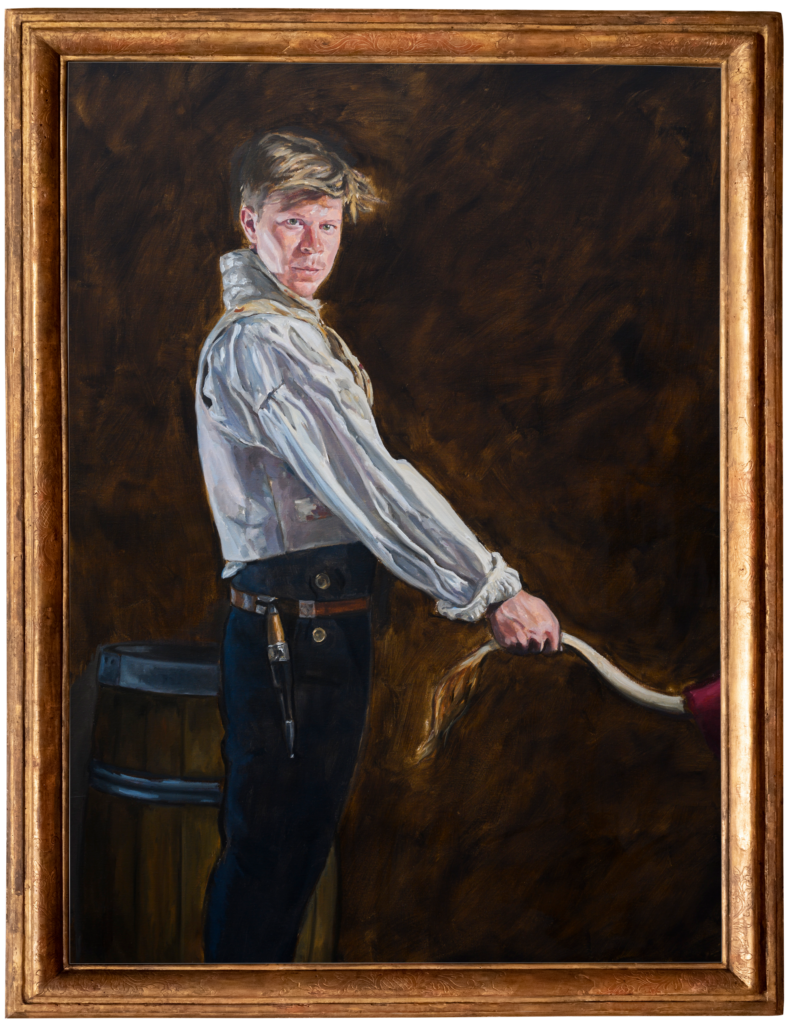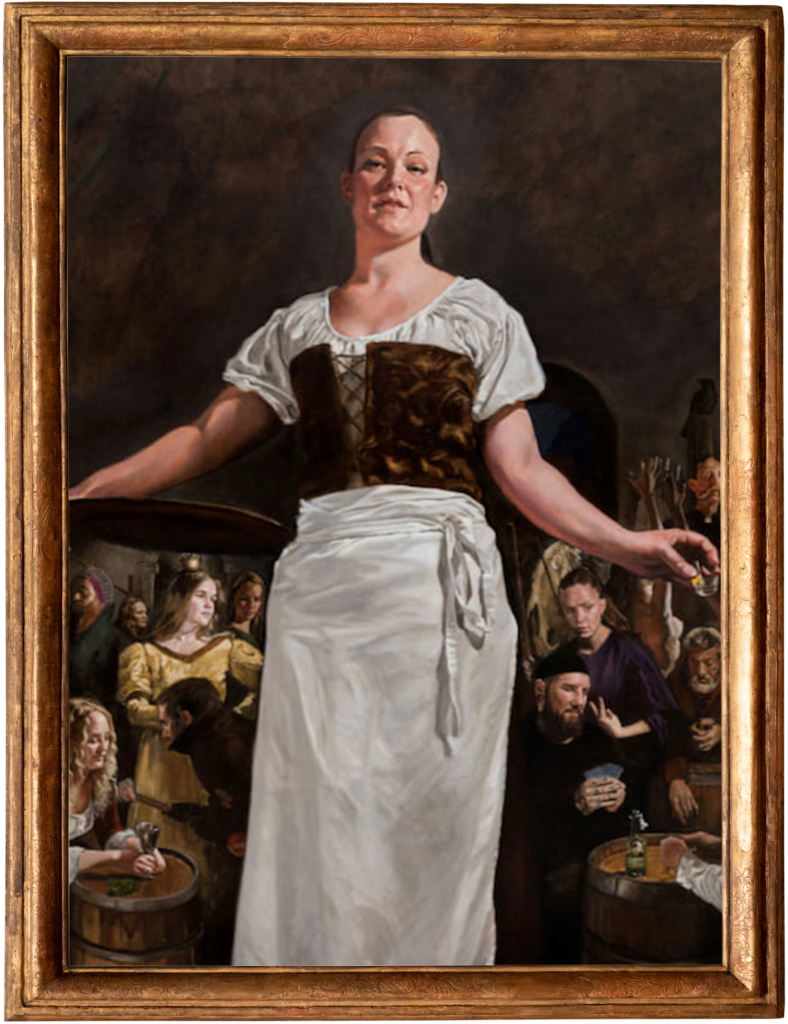 Løvnes often portrays people in his paintings within their own environments. Through close collaboration with the models, he creates striking portraits often based on historical art references.
His models are often people who have fascinated him. These portraits often serve as quiet documentation of a life lived, traces of something that once was.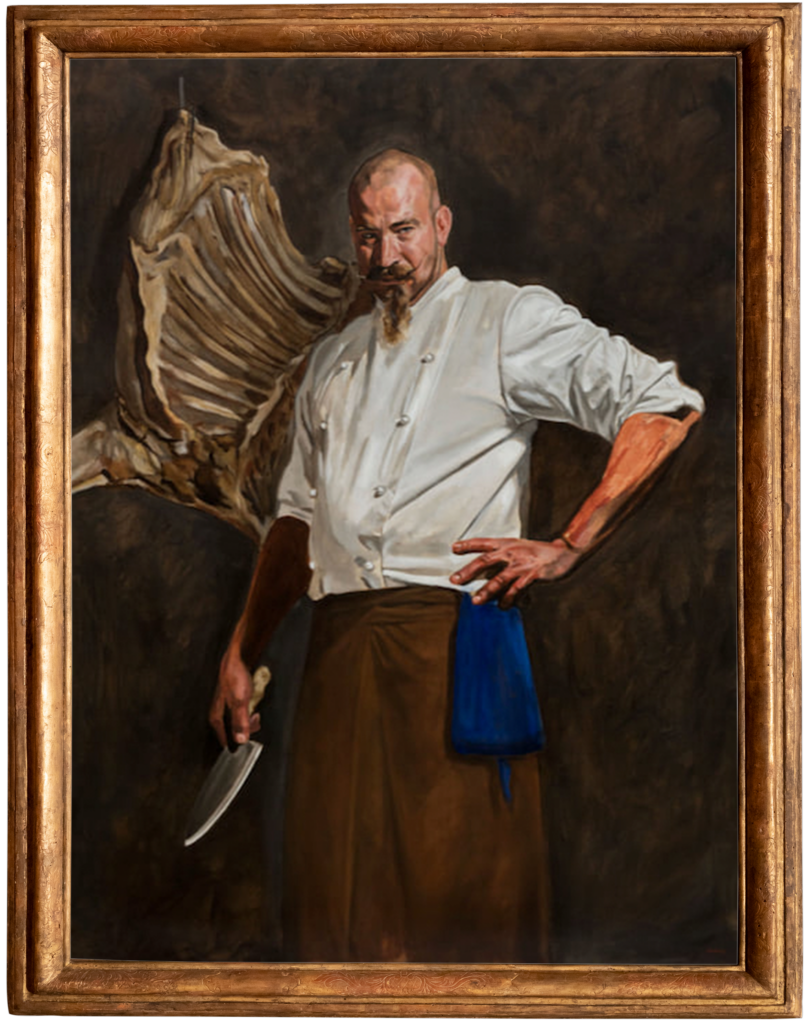 Løvnes is largely self-taught and has built his career through commissions and exhibitions. He has illustrated several album covers, for artists such as Unni Wilhelmsen, Gåte, and Tommy Tee.