A NORWEGIAN FOOD EXPERIENCE
Norwegian produce take center stage in all the dishes we serve, always making use of the best offerings each season provides. Our three- and five-course menus will vary from day to day and are determined by the produce available on the day.
We believe that good food should be accessible to everyone without compromising quality. This forms the basis of what we offer in terms of ingredients and prices for our dishes.
Three-course meal:
Starter with meat, main course with fish, and dessert.
Five-course meal:
Fish starter, meat starter, fish main course, meat main course, and dessert.
Not sure whether to choose the three or five-course meal? There's the same amount of food in both, but the latter offers more courses (of course) and consequently, more flavor combinations.
We also offer vegetarian alternatives; please inquire with one of our servers when placing your order.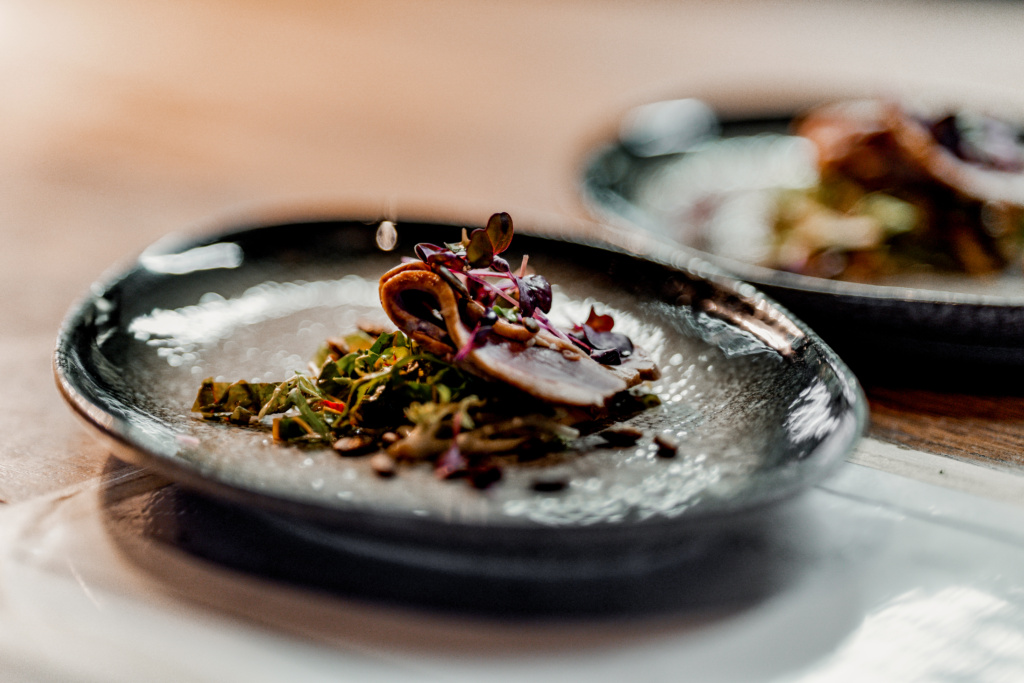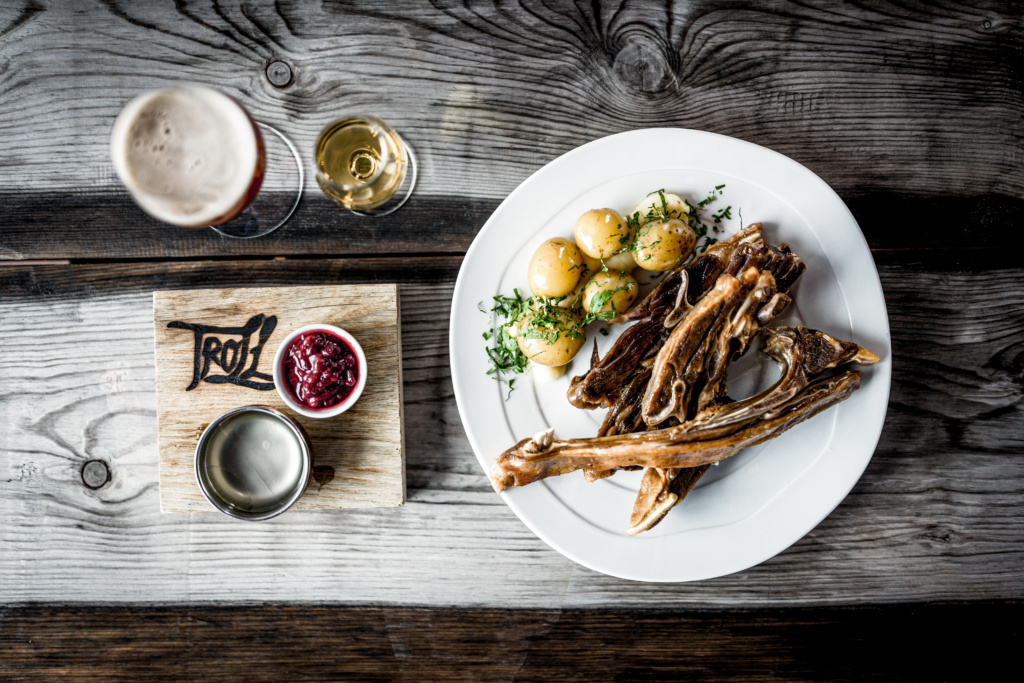 CHRISTMAS CELEBRATION
Book a table with us for a pleasant Christmas celebration. Our Christmas menu is carefully crafted to offer you a flavorful experience that brings genuine holiday cheer to the table. Explore our traditional favorites and let us assist in creating a pleasant setting for your visit.